Next Size Up Kids Consignment Sale, LLC,
is a twice-yearly seasonal children's consignment sale event in Northern Colorado.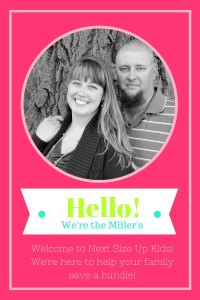 We are proud to be the only family-owned consignment event in Northern Colorado. The attention we give to quality and safety in gently used children's items is unmatched! We make it easy for families to make extra money selling their gently used baby and kid gear while picking up great deals on like-new clothing in the next size up and gear at 50%-90% off retail! Who doesn't enjoy stretching their dollar on great kids stuff?
We treasure meeting our amazing shoppers, new moms, vendors and working alongside our wonderful volunteers and staff to bring a great sale event to the Greeley area and surrounding communities.
We love hearing from you! Contact us here.